The Literacy Circle: Sharing humour, warmth, and wisdom through storytelling.
The Literacy Circle welcomes Indigenous Residential School and Multi-Generational Survivors, elders and adults, to build on their English literacy skills through Storytelling.  Classes are held in a safe and encouraging environment. 
Our wish is to reach as many Learners as possible.  
Please help spread the word.
The Learners at The Literacy Circle would like to welcome you to listen to
their stories and their learning journeys.
Advisory
Some videos mention painful memories of residential and day school experiences.
Also standby for heartwarming and joyful stories of trust and bravery.
* Most Indigenous peoples share similar worldviews which include a deep respect and reverence for elderly community members. 
TLC recognizes and acknowledges that the language used across territories may differ, however since the roots of TLC are in Snuneymuxw traditional territory, we defer to the Snuneymuxw protocol of spelling 'elders' with a lower case 'e'.

The Literacy Circle ~ Learning for Life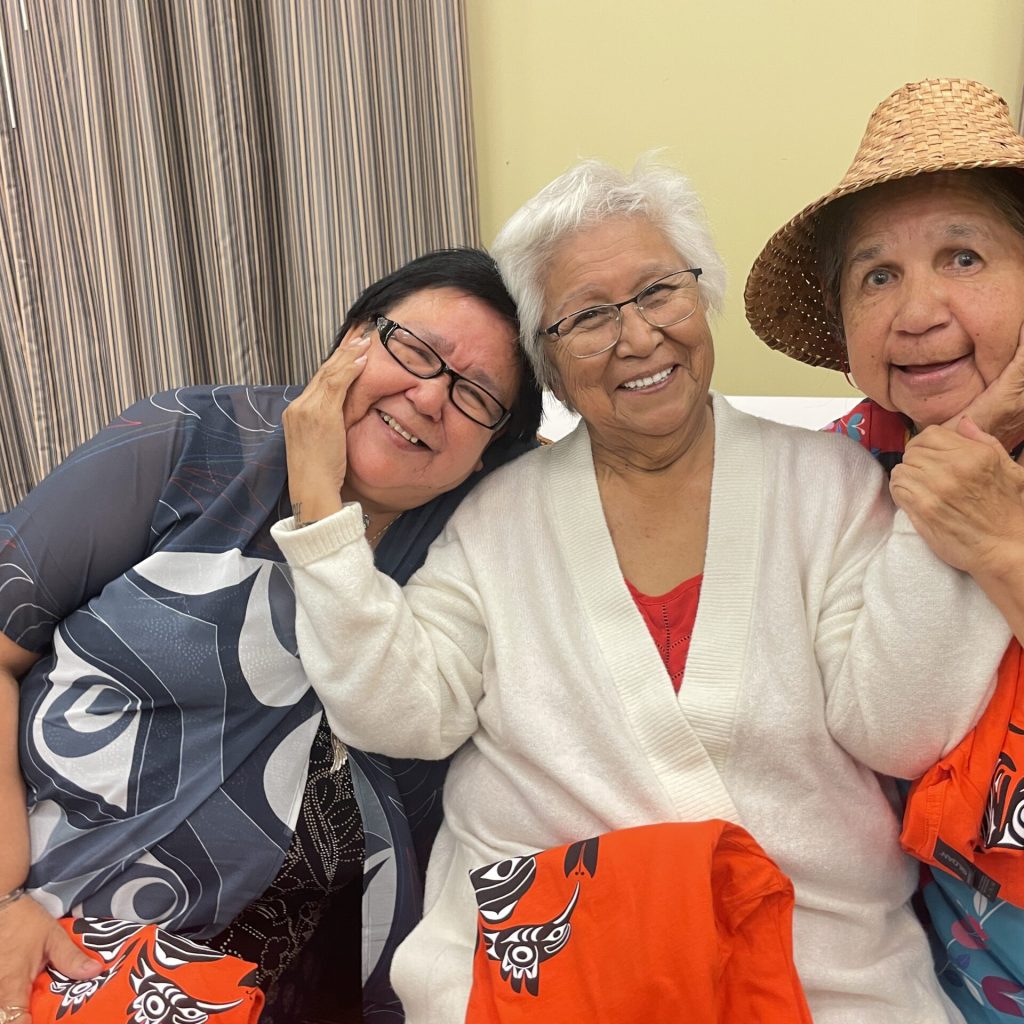 The Education Component
The Education Component supports the learning of reading and writing through storytelling. Learners share their stories and, with Instructor teachings, write them to then share with their families, friends and classmates. Each adult and elder is individually assessed to determine literacy and comprehension skills. Learners are paired into appropriate groups and work with their teacher to build their skills.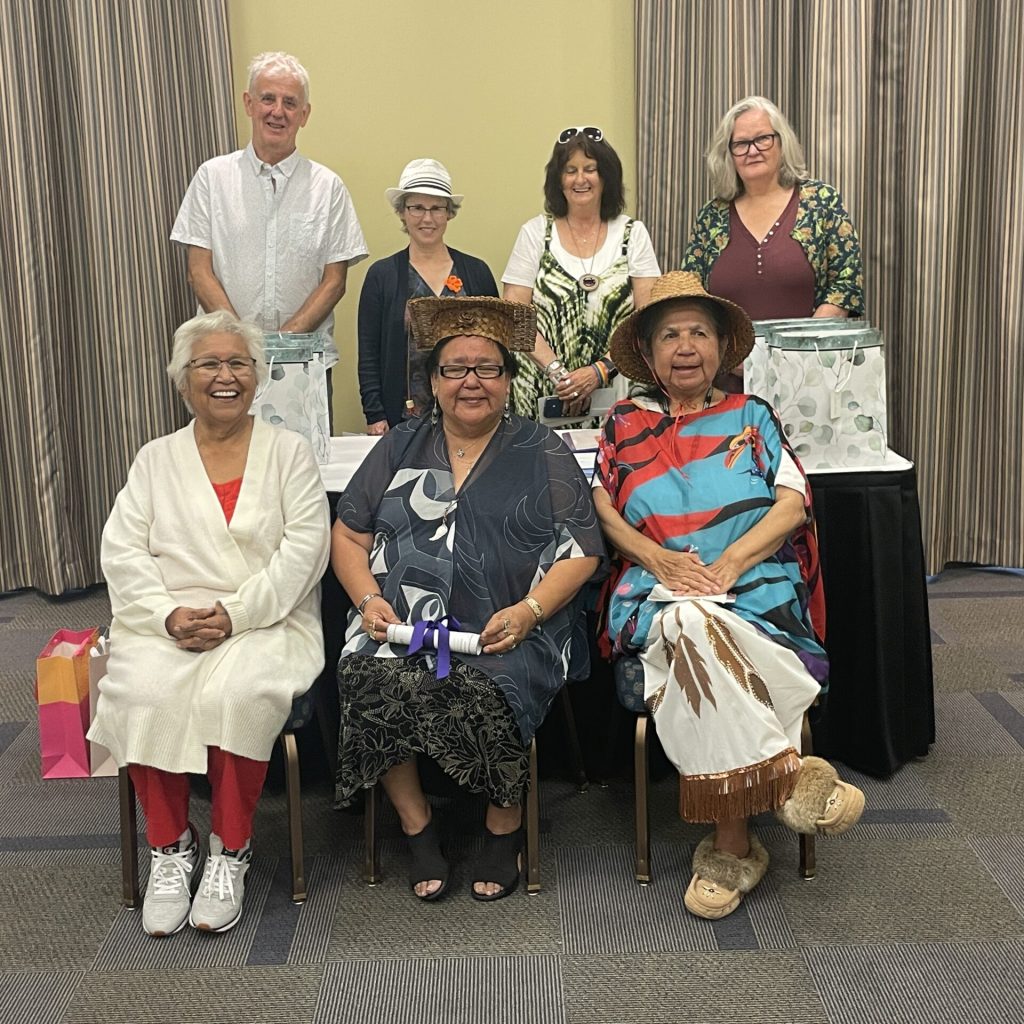 The Learning for Life Component
Cell phone, computer literacy tutoring and basic math teachings are also available at The Literacy Circle. The Learning for Life Component also provides opportunities for a variety of experiences including field trips. Past trips include: visits to the local library; concerts (like Snotty Nose Rez Kids); live theatre plays and dance focusing on Indigenous narratives; museum and special tours focusing on Indigenous archives; and art galleries.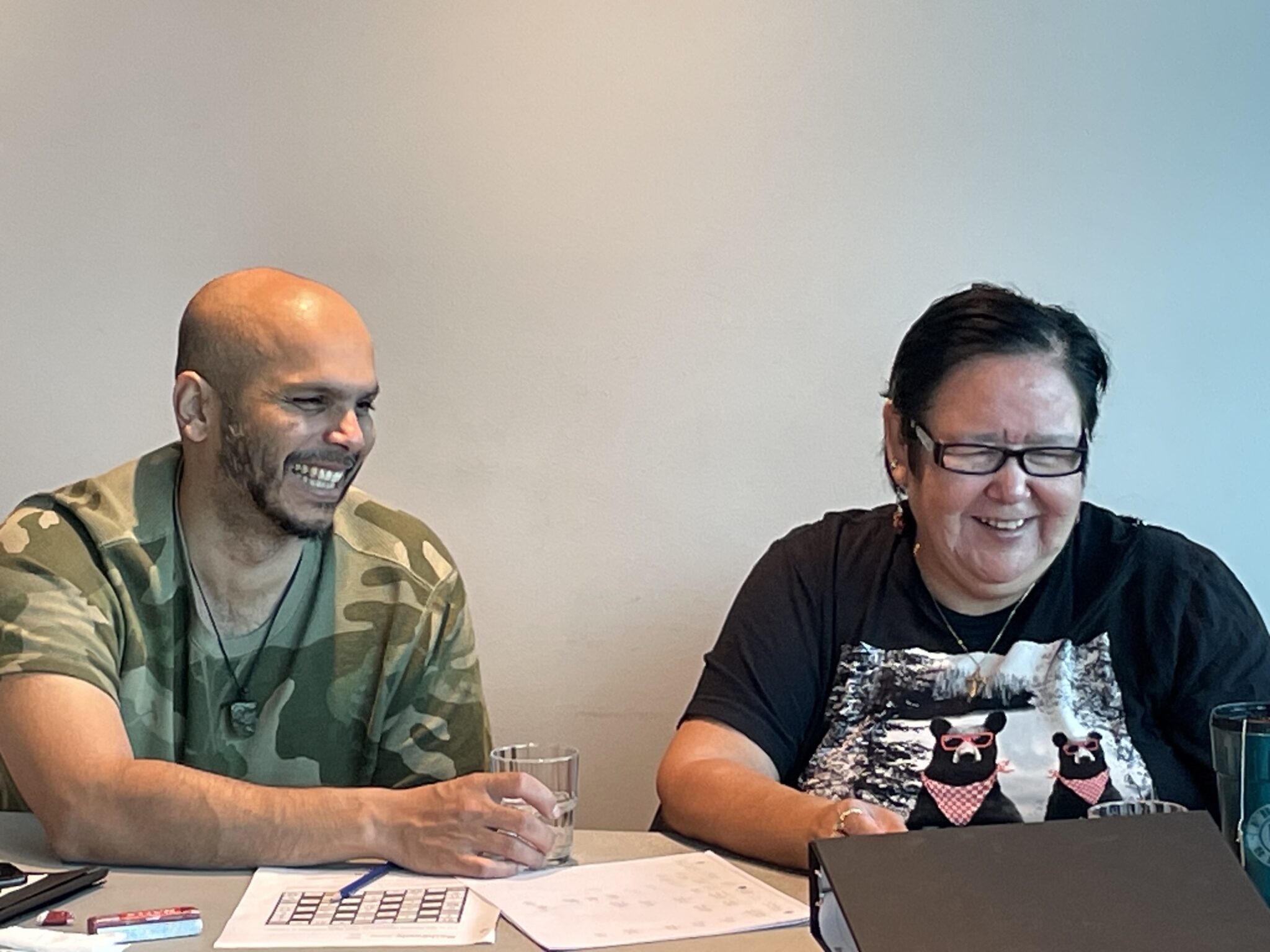 The Learners' Advocate Component
The third component offered is the Learners' Advocate. The Advocate assists Learners in breaking down systemic and literacy barriers in day to day life. This individual oversees transportation, the delivery of lunches and school supplies. They also advocate for the Learners' non-educational needs to be met whenever possible including helping learners to fill out forms for housing, medical services, food security and transportation. The Advocate connects Learners with Indigenous Liaison nurses and cultural workers.
Class Venues and Schedules
In Snuneymuxw territory (Nanaimo BC) classes are held at the Vancouver Island Conference Centre.
Fall session runs Sept. 11th to December 13th, Mondays and Wednesdays 11:30-3pm. Starting January 15th, classes will be
Mondays from 6pm - 8pm.
Sign up on the Join Us page of this website, or
call (250) 924 - 3314 to register in Nanaimo.
_______________________
TLC is working with the Victoria Native Friendship Centre to bring classes to Lekwungen Territory. We are working towards hosting classes in January, 2024!!
Sign up on the "Join Us" page of this website, or call Raelene at VNFC at 250.361.5405 to register.
Enrolment is ongoing - call to sign up and join anytime!
Classes are free and include writing supplies, tea and appetizers!
The Literacy Circle Society
The Literacy Circle Society is a not-for-profit society.  The Literacy Circle ~ Learning for Life program offers an opportunity for Indigenous elders and adults to learn English literacy skills in a supportive environment.
The Literacy Circle Society acknowledges and gives thanks to the Snuneymuxw and Lekwungen people, on whose traditional lands we learn, teach and live. We raise our hands in gratitude for their ongoing protection of the beautiful land we share.   

We are working to bring this program to other communities. Please fill out forms on the Get Involved page if you want to participate.
Intake forms available for interested elders, teachers, and community volunteers.
The Truth and Reconciliation Calls to Action are being brought to life by these generous funders and partners: